Still Learning. wrote:
Rumours now of unregistered players on the bench for Durham in the cup game.
Surely that won't be the case management may not be NL experience but lots of good committee men who are...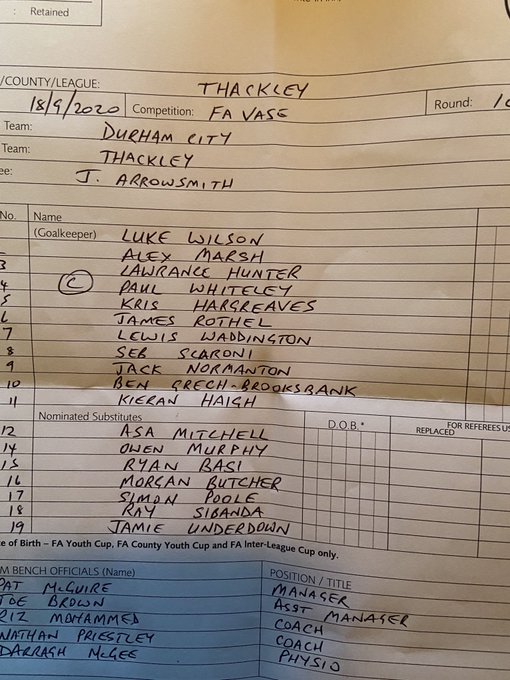 All the players listed were registered by 11.00am Saturday 18th September.
Whether or not the names applied to the players present, is a matter for conjecture.
I have believed for a long time that all players should have photographic identity cards.